Fabiana Wells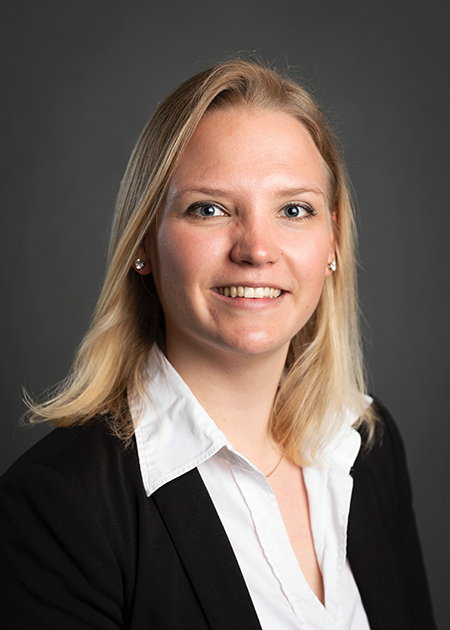 Fabiana Wells earned her Bachelor of Music from Snow College, where she graduated magna cum laude in Commercial Music with an emphasis in composition and vocal performance. She then attended the J. Reuben Clark Law School at Brigham Young University on scholarship and earned her Juris Doctor.
While attending BYU, Fabiana participated in the Jessup Moot Court and the Law & Religion Moot Court Competitions, served on the Management Board of the International Center for Law and Religion Studies and was elected president of the Sports and Entertainment Law Society. Her articles on current international, national security and entertainment law issues have been published at American University, Syracuse University and University of California Los Angeles.
Fabiana has worked for the Utah County Attorney's office, the Guardian Ad Litem of Utah County, and in the Criminal Appeals Division of the Utah Attorney General's office. She also clerked for Meißner Bolte , a prestigious intellectual property law firm, in Germany doing patent prosecution and worked with the late Steve Gordon, former Director of Business Affairs for Sony Music, in New York.
Fabiana joined Howard, Lewis & Petersen, P.C. as an associate in 2019. As a native of Germany, she is fluent in German and is currently learning Spanish and Russian.
Professional Memberships
Utah State Bar Association, Member
Women Lawyers of Utah, Member
American Bar Association, Member
American Society of Composers, Authors and Publishers, Member
Bar Admissions
Publications
Hacked Off: How Germany And The United States Deal With The Continuous Threat Of Cyber Attacks, 9 NATIONAL SECURITY LAW BRIEF (Spring 2020).
Aiding and Abetting War Crimes in the Yemeni Civil War: U.S. Involvement, 10 JOURNAL OF GLOBAL RIGHTS AND ORGANIZATIONS (2020).
The Necessity of Blanket License Agreements in Light of 17 U.S.C. 110(4) Unveiled, 27 UCLA ENTERTAINMENT LAW REVIEW (2020).