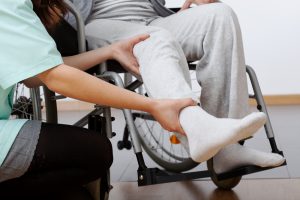 Any time you or a loved one suffers injury in an accident, that is a scary and difficult time. You need to focus on yourself or your loved one and recovering from injury. Provo personal injury lawyers know how to make that experience less scary and less difficult.

Most businesses and people have insurance that protect them against claims for bodily injury. Insurance companies have substantial experience investigating claims against their policyholders and vast resources to use against you. They often try to take advantage of accident victims who do not have lawyers. Howard Lewis & Petersen can help you protect yourself and your injured loved one.

The law imposes time limits that restrict how long you or a loved one have to file a lawsuit after an accident, and sometimes requires you to take certain steps before filing a lawsuit. The law also requires specific types of evidence to prove certain claims. Sometimes you need to take steps to preserve evidence before you file a lawsuit. Injury attorneys in Provo UT know these requirements and how to investigate and develop your personal injury case.

For many people a personal injury lawsuit will be their only experience with the court system. Injury attorneys in Provo UT can help you make sense of the system and guide you through it, because they have handled personal injury cases successfully every day for years.

What makes matters even more difficult is when you or a loved one has to fight with an insurance company to get the care that you or your loved one need. Provo personal injury lawyers know how to help their clients get the treatment they need.

Personal injury cases are scary. Don't make it worse by going it alone. Rely on Howard Lewis & Petersen to help so you can focus on your life and your loved one.
Posted October 31st, 2019