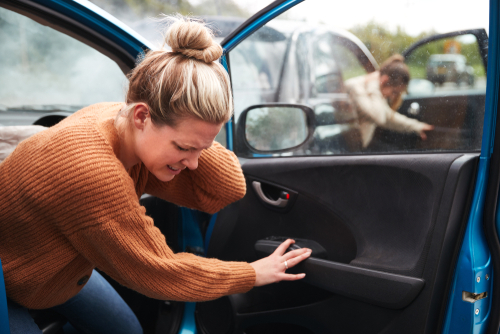 When a person drives their vehicle at an excessive speed, then it creates a danger for other drivers and pedestrians. If you have been injured in an accident that involved excessive speeding, then you may have a claim for compensation. The Provo Personal Injury Attorneys from Howard Lewis & Petersen can review your case and help you pursue a claim.
What should you do if injured in an accident involving excessive speeding?
If you have been involved in a car accident where the other driver was speeding, then there are some things you can do to improve your chances of receiving compensation. If the police did not obtain a speed reading of the other vehicle, then it may be important to document what the other driver claimed their speed to be. Make sure the police report to the accident scene to complete a report. If the other driver admits to exceeding the speed limit, then it could be important evidence for your case.
You should also identify any witnesses to the accident and obtain their contact information. They can provide statements to show that the other driver was driving in a dangerous manner.
Also, document the accident scene and your injuries with photographs and video recordings. This will help preserve information about your case and may be useful to sow what happened.
Finally, contact Provo Car Accident Attorneys to discuss your case and learn more about your options.
Why should you contact an attorney?
Utah Accident Lawyers can provide legal advice and representation to assist you through the claims process. We will help you know what to expect and how the law applies to your case. We will advocate for you to receive a fair and adequate settlement.
If you have been injured in a car accident, contact Howard Lewis & Petersen to learn how we can help.
Posted July 17th, 2020