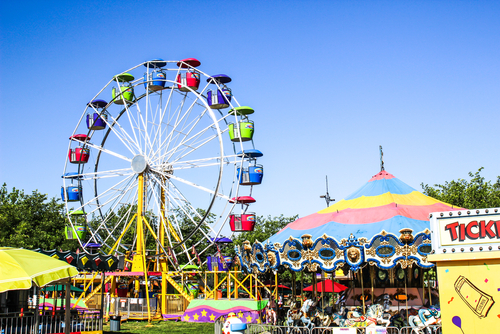 When you attend a state or county fair, you expect to have fun. However, what starts out as fun may turn into a day filled with injuries. With large crowds of people, amusement rides, and animals present, a variety of accidents can occur. Whether you're attending the Utah County Fair, Pony Express Days, Fair in the Square, or other local event in Utah County, it's important to know not just how to stay safe, but when you should contact Provo personal injury attorneys should an accident occur.
How to Stay Safe 
When attending these events, know how to stay safe. Since many accidents happen on amusement rides, protect yourself by reading rules, listening to instructions given by ride operators, and using safety equipment such as seat belts and harnesses. Along with this, wear closed-toe shoes to a fair, which can help protect your feet from lacerations or other injuries. Finally, Utah accident attorneys always recommend you stay very aware of your surroundings. With hundreds or thousands of other people in attendance, you never know what may happen next.

Who is Liable When an Injury Occurs? 
If you are injured at a fair or festival, Utah premises liability attorneys state numerous people may be held liable. These can include event organizers, ride operators if the injury happened on an amusement ride, specific vendors, and even other attendees if they contributed to your injuries. Since these cases can become very complex, always hire Provo lawyers who have experience handling personal injury cases involving these situations.
Seeking Compensation 
If you or a loved one have been injured at a state or county fair, contact the law firm of Howard Lewis & Petersen. By doing so, you'll take the first step toward having your legal rights protected, while also learning how to seek compensation for your medical bills, pain and suffering, and lost wages.
Posted October 10th, 2018