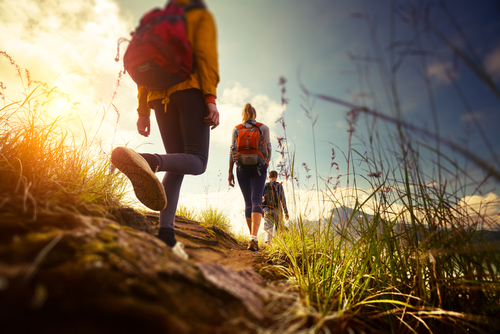 Utah County is a stunning place for outdoor activities like hiking, biking, and walking. Many people come to this area to take advantage of nature walks while on vacation. Trails like the Hike the Y, Canyon Nature Trail, and Timpanogos Cave Trail entice people to come back to hike during different seasons. The summer months are the most popular times to go, but this time is when the majority of injuries happen on the nature hike.
Our Provo attorneys can provide guidance and assistance should you experience trauma or a fall during your hiking trip.
Injuries while hiking with a guide company or tour
Most people like to use a hiking guide or expedition company to help them find the best spots and to point out the local landmarks. Should you find yourself in a situation where you believe neglect is the reason for your wounds, then calling someone with experience in the legal system may be beneficial. You may need to file an injury claim.
We can help with premises liability claims
If the injury was because of property owner negligence, then you might have a case to file a property liability claim. Understanding the differences between claims is important to ensure people with these injuries get the compensation they deserve when others are negligent. Hiking and excursion companies are liable for ensuring the safety of people they take on tours and hikes.
Trust Provo Personal Injury Attorneys for trauma or in urban areas
Your trusted, local Provo injury lawyers will ensure you get the right team to fight for your rights. If you feel your wounds are the result of someone not doing their job in rural or city parks, then let Howard Lewis & Petersen get you back on track. You can trust our specialists to provide the experience and help you need.
Posted July 31st, 2020