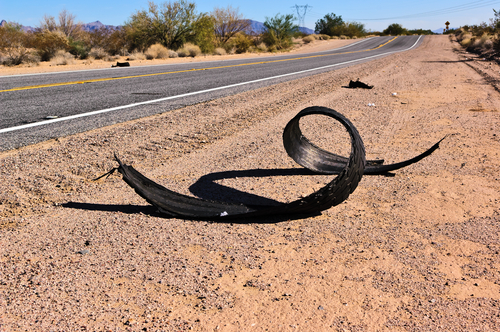 Road debris can injure motorcyclists more than other vehicles on the road. If you are a motorcyclist who has been injured by road debris, you have resources at Provo lawyers. We can help you determine who was responsible for the road debris and if a truck contributed to kicking up debris that they should have avoided. Because motorcyclists are not inside a shielded vehicle, they can experience debris more easily than cars or trucks. They can also be harder to see on the road, so other drivers may be less careful about kicking up debris toward a motorcyclist.
Road debris causes about 200,000 crashes per four years, according to a four year study completed in 2014 by the AAA Foundation for Traffic Safety. It has been increasing since 2001 and injured about 39,000 people over the four year study. A Provo accident attorney can help you reclaim your losses if you are one of the people injured every year by accidents caused by debris. You can also contact a Provo accident attorney if you are hit by the actual debris itself, even if there was no accident.
Drivers are responsible for keeping the road free of debris. To do this, they must secure their load and keep tires properly aired. Usually a court will decide that there is debris responsibility on the part of a driver if debris is on the road due to negligence, such as by speeding or failure to secure a load. If other drivers see a piece of debris or a rock and notice that a truck doesn't avoid it then the court is more likely to decide that the truck was negligent in kicking up debris.
A Provo personal injury attorney can help you recover losses by fairly representing the evidence in court if you are a victim of driver negligence, even if their was no accident.
Posted July 23rd, 2018