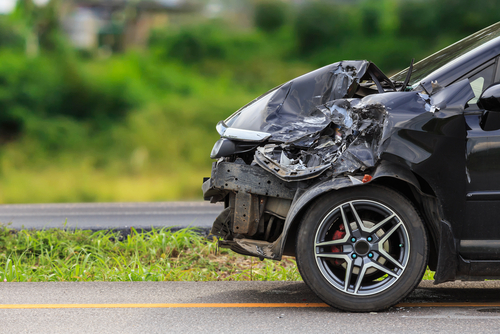 On Monday around 4 p.m., police officers at St. George were called to a scene where two vehicles had collided. The accident happened after a person driving a black Lexus got distracted.
Andy Mickelson, one of the police officers who arrived at the scene moments after the accident narrated to a local news channel what happened.
"A black Lexus car was headed southwards on 200 East. The driver admitted that he was trying to switch the radio when the car suddenly veered off the road and knocked a car that had been parked close to the road and landed right on top of it" said the police officer.
The police officer added that the black Lexus car appeared to be on high speed considering the impact it left on the stationary truck parked nearby.
"There's no doubt that the Lexus car was at high speed. This is evident from the impact that was left on the car. It resulted in a quick shift on the weight of the other car and somehow vaulted it over" Added the officer.
According to a report from the St. George's Police, there was only one occupant inside the black Lexus who was able to get out of the overturned car by himself.
The St. George Fire Department together with Gold Cross Ambulance made on time to the scene.
The police said that they will file charges against the driver for careless driving and being distracted while on the steering wheel.
Tips on eliminating distractions while driving
Almost every person is guilty of some kind of destruction while driving. When you take a look around, you will see all manner of destructed driving: from cell phones to in-car iPod DJ, 3-course meal king or queen, to name just a few.
Although you might have Provo injury lawyers on standby to help you, it is always good practice safe driving habits.
Below are tips on how to eliminate distractions when driving: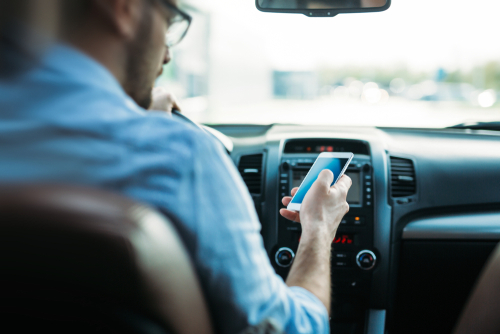 1. Use your cell phone only for emergencies
When driving, it is important to keep your cell phone at bay and only reach out for it if you are faced with an emergency. To be safe, it will be better to pull over and make the call before proceeding with your journey.
You should avoid social conversations at all costs while driving. Different states have rules that prohibit this kind of behavior. You better talk to one of Provo lawyers to understand more about such rules.
2. Avoid eating while driving
Although sometimes we can get busy, we should not use it as an excuse for distracted driving. Why not finish your breakfast at home instead of risking your life and that of others?
You may not realize but food spilling is a major cause of distracted driving. In case you find yourself on the wrong side of the law you will need experienced Provo injury attorneys to get you out.
3. Avoid electronic distractions
It is always tempting to keep switching radio stations or changing music while driving. The best thing to do is to prepare everything you want to listen to before setting out your journey.
4. Understand road safety measures
Some mistakes are made out of ignorance. Talk to a Provo personal injury attorney to find out the road safety rules and what it will cost you to break them.
Importance of Provo personal injury attorneys
In case you get involved in a car crash, one of the first things is to engage Provo personal injury lawyers. A Provo injury attorney understands the law and will advise you accordingly.
There are many Utah car accident attorneys in Provo, Howard Lewis & Petersen who can guide you through the legal process. For example, they will help you to gather the evidence and file a strong defense on your behalf.
Posted September 18th, 2020