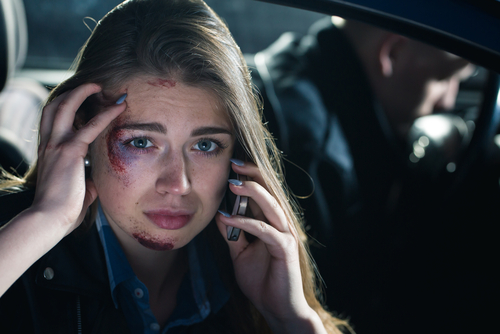 Most motor vehicle crash deaths in the United States involve drivers and passengers of cars, vans and SUVs. As Utah personal injury lawyers, we're well aware of the fact that using a seat belt is one of the best ways to protect the lives and safety of motor vehicle occupants. As per the U.S. Centers for Disease Control and Prevention, more than half of all teens and adults up to 44-years-old who died in motor vehicle crashes in 2015 weren't seat belted.
Common Unrestrained Injuries
Unrestrained occupants are usually injured in the "up and over" and "down and under" mechanisms of injury. "Up and over" injuries often involve head, face and neck injuries from impacting with a windshield or vehicle roof. Chest and abdominal injuries are also commonly suffered from impacting with the steering wheel. Air bag injuries are to the face, neck and chest are also seen. Common "down and under" unrestrained injuries usually affect the lower extremities when the unbelted occupant is thrown below the dashboard. Knee and hip fractures and dislocations are the most common "down and under" injuries. Behind those are abdominal injuries.
The Comparative Negligence Issue
Anybody who has a Utah driver's license knows that it's the law to operate a motor vehicle in Utah without wearing a seat belt. Does a personal injury claimant's failure to wear a seat belt constitute comparative negligence? Regardless of the fact that seat belt use drastically reduces injuries and deaths, the answer to that question is no. Utah Code Annotated 41-6a-1806 specifically states that lack of seat belt use does not constitute comparative negligence. It even forbids lack of seat belt use in civil actions on the issues of negligence, injuries or mitigation of damages.
On that basis, whether you were restrained or unrestrained, you'll want to visit with a Utah car accident lawyer from our offices if you were injured in a motor vehicle collision that was caused by the carelessness and negligence of somebody else. Just contact our offices to arrange for a free consultation and case review with a Provo accident attorney from our offices at Howard, Lewis & Petersen, P.C.
Posted June 8th, 2018