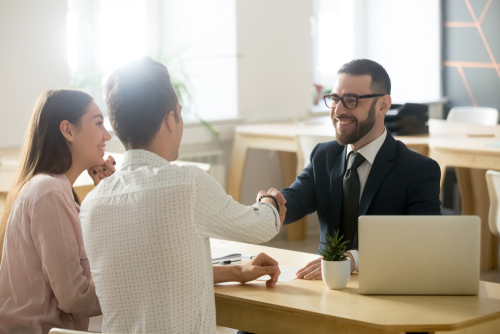 If you are a business professional such as a consultant, coach, or other types of service pro who offers valuable services to clients, you should have a Client Service Agreement in place with each and every client with whom you work. If you don't, a disaster is just waiting to happen. Since you are a hard-working professional who always tries to do things by the book, the last thing you need is a client who decides you failed to deliver on the services promised them or charged them more than what they originally expected. Rather than let these situations develop because you agreed to a working arrangement via handshake or an oral contract, work with a business lawyer in Provo to create a full-proof Client Service Agreement.
What is a Client Service Agreement?
As to what is a Client Service Agreement, it is essentially a written contract between you and your clients or customers. A legally-binding document once signed, it contains what your clients should expect once they start working with you in terms of the services you will render, what their responsibilities will be within the working relationship, and the steps that will take place should disagreements arise or unexpected events take place. Since your CSA should clearly spell out all details of the business relationship, always work with a business attorney Provo Utah trusts at the firm of Howard Lewis and Petersen.
Specifics of the Client Service Agreement
Now that you know some of the essentials that should be included within your Client Service Agreement, it's time to meet with your Provo business litigation attorney to make sure it contains the specifics it needs. For starters, the CSA should of course have your client's name and address, the amount they will pay you for your services, and what will be provided in exchange for that payment. In addition, work with your business litigation attorney Provo knows has experience drafting such agreements so that it also includes such points as what happens should a client fail to show up for an appointment, how and when you will be paid, what happens if a payment is late, and how the relationship can be terminated by either you or your client.
Intellectual Property
As a respected consultant or other types of service professional, you've put in plenty of long hours perfecting the materials you use with your clients. Because of this, always work closely with your Provo business lawyer to ensure your Client Service Agreement also includes a section prohibiting your clients from using any handouts, worksheets, or other materials that are considered to be your intellectual property. Otherwise, you may have clients deciding they will take your materials and become your competition.
The Boilerplate
Finally, to make sure you have the legal protection you need when working with clients in these situations, never consider your Client Service Agreement complete until your Provo business attorney finishes it off with what is known as the boilerplate. If you're wondering what this means, the boilerplate is the information at the end of your CSA that is found in any standard contract, namely the clauses that spell out how any disagreements can be resolved. Should you neglect this aspect of your CSA, you can be sure the time will come when a client will decide you violated your agreement and take you to court.
To make sure you and your business are protected in every possible way when working with clients, always take the time to prepare a thorough and detailed Client Service Agreement. To get started, schedule a consultation soon with a Provo business lawyer at the firm of Howard Lewis and Petersen.
Posted November 13th, 2020